Whether You Lease or Buy, You Won't Go Wrong with Mazda
When it comes time to get behind the wheel of a new vehicle, there's a lot of options. You can choose to lease a vehicle or buy it. Whether you lease or buy, you won't go wrong with Mazda!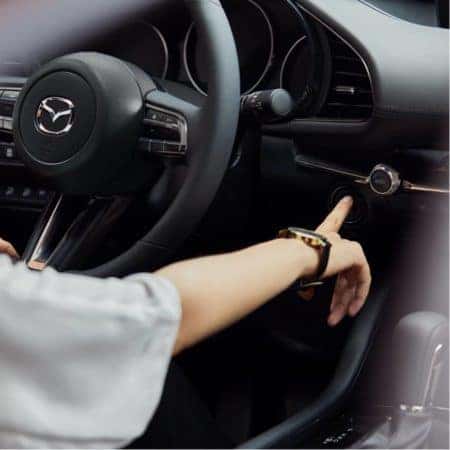 Leasing and buying are both excellent options, but one may be more suitable for you than the other. Leasing is a flexible commitment, which is perfect for people who want to stay up to date with the latest that Mazda has to offer. When leasing a Mazda, you choose a new vehicle with innovative technology and modern enhancements, and you drive this vehicle for 24 to 48 months. With a lease, monthly payments are lower and mileage options are flexible. Once your lease is over, you can either buy the vehicle or trade it in for a new lease.
When buying a Mazda, you have more control. Financing a Mazda means each payment brings you closer to the pride of owning your own car. Buyers also have unlimited mileage, so you can drive wherever you want without counting miles. Enjoy the full benefit of the trade-in or resale value of your current car when you buy from Island Mazda.
If you choose to lease a Mazda vehicle, you may have little to no payments to make on the day you drive off the lot. This is an appealing aspect for drivers who are on a budget. On the other hand, when buying a vehicle, you will have to make a down payment before you can drive off the lot. This selection is appealing to drivers who want to own their Mazda for good. The larger a down payment, the smaller the monthly payments.
Whether you're looking to lease or buy, Island Mazda is the best place to find the vehicle of your dreams. Visit us at 1580 Hylan Boulevard in Staten Island today!
Leasing vs Buying | Mazda Finance near Long Island City