Top of the Line Performance in the 2018 Mazda3!
The 2018 Mazda3 is all about performance. Designed for adventurous drivers and power-seekers, the top of the line performance of the Mazda3 is a must-see.
The2018 Mazda3 is available with either a 2.0 liter or a 2.5-liter gas engine. Both available options come with SKYACTIV technology, which promotes fuel efficiency and engine power. Drivers can also select from a SKYACTIV six-speed automatic transmission or a manual transmission, depending on your driving preferences.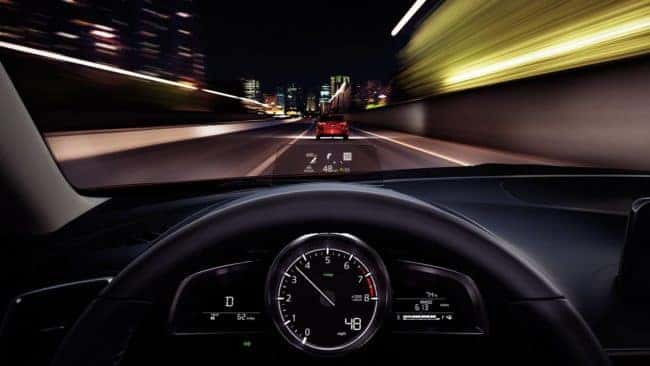 For 2018, the Mazda3 features G-vectoring control. With increased power comes an increased need for exceptional steering capabilities. The 2018 Mazda3 can flawlessly steer around corners, without losing momentum or control. G-vectoring control makes the Mazda3 fun and exhilarating to drive, so consider this compact car for your next vehicle.
Mazda backs up their 2018 Mazda3 with first class safety features. The Mazda3 is designed to protect passengers in the event of a collision, as well as prevent collisions from happening in the first place. The available advanced airbag system, lane departure warning, blind spot monitoring, rear cross traffic alert, and so on can help you and your passengers stay safe on the road. Have peace of mind when behind the wheel of this compact car.
The 2018 Mazda3 is a must-see compact car. Perfect for city drivers, families, and adventurous individuals, you can check out the Mazda3 at Island Mazda. Our new and used Mazda dealership is home to an entire lot of outstanding vehicles, so visit us at 1580 Hylan Boulevard in Staten Island today. You can also call us at 855-587-0555
New York City Mazda | Staten Island 2018 Mazda3