The Mazda3 Hatchback is More Upscale Than Ever
Mazda's particular brand of the compact was renowned for including premium features in a less-than-premium frame. This unusual pairing ensured Mazda compacts maintained popularity with drivers that couldn't be touched by competitors. Over a decade later, Mazda still remains ahead of the pack and the venerable Mazda3, now in its fourth generation, is packed with features that are leagues ahead of its contemporaries.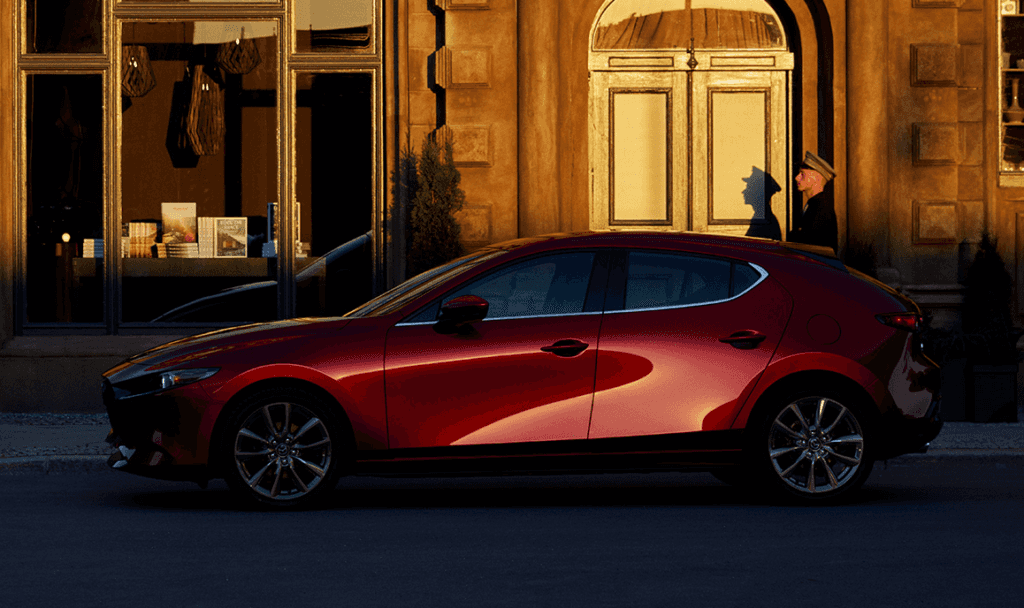 The Mazda3 hatchback is a fine example of Mazda's design principles. Packing a naturally aspirated 186 horsepower engine, the Mazda3 comes standard with paddle-shifted six-speed automatic transmission and all-wheel drive. This combination allows it to achieve a drive unparalleled with its rivals.
In addition to its overhauled powertrain, the latest Mazda3 includes a cutting-edge all-wheel-drive control system that calculates and distributes torque appropriately. The end result of these systems is a tangible increase in overall performance and agility. Combined with several interior improvements, including a revised and updated infotainment system, the Mazda3 combines the best of all worlds to achieve something particularly unique and affordable.
Island Mazda is a proud member of the Staten Island community. As a member of the larger Island Auto Group, we are guided by a values-driven leadership that ensures customers and community come first each and every time. If you are interested in viewing a Mazda3, or any of Mazda's other fine vehicles, we encourage you to visit our showroom at 1580 Hylan Boulevard in Staten Island. It would be our genuine pleasure to serve you!
Mazda Dealership near Jersey City