The Mazda CX-5 SUV Diesel is a Go in the USA
For years, Mazda has promised to bring a diesel-powered machine to the United States. While some had lost faith that promise would be fulfilled, the manufacturer recently unveiled the Mazda CX-5. This compact SUV has a lot to love, and that includes its diesel engine. Let's take a look at some details.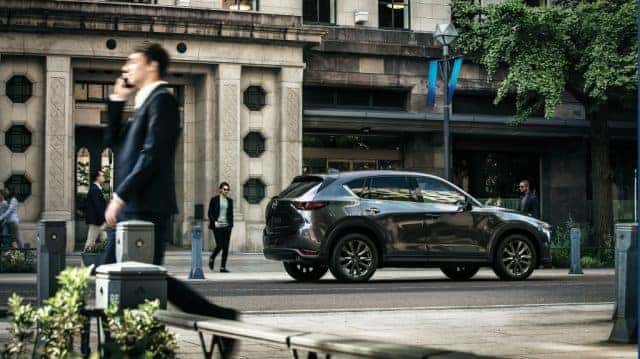 Efficiency
The Mazda CX-5's diesel engine is emissions compliant. Even more than that, however, is its 30 mpg EPA rating, which means that it's decently suited to long-distance trips and can go around 400-450 miles before needing to be refilled. It offers both less torque and less horsepower than either of the model's gasoline engine options, however, which might be a factor depending on how much "get up and go" you want to see in your vehicle.
Comfort at a Premium
The CX-5's diesel offering doesn't come cheap. In fact, you'll be looking at spending several thousand dollars more for the option. With that said, the model, in general, is more geared towards luxury buyers than practical, bare-bones needs. It's a beautifully crafted vehicle that looks as upscale as it feels. It's a result of the brand's "push to premium" marketing campaign that has recently seen Mazda align certain models with an emphasis on luxury. And the manufacturer has the dedication to back up that strategy, offering vehicles that are crafted with high-quality materials and made to last. The CX-5 is perhaps the best mainstream option in the compact SUV category thanks specifically to these attributes.
Drivetrain Details
The engine itself, the Skyactiv-D, is a four-cylinder, 2.2-liter option that features all-wheel drive, turbo diesel, and a six-speed automatic. The vehicle features 290 lb-ft of torque and 168 horsepower. It's a "true" diesel engine that compresses its cylinder and then inputs a bit diesel fuel right after that self-combusts and creates the power to move the care quickly and smoothly.
Are you interested in learning more about Mazda's CX-5? Island Mazda can help! Give us a call at 855-587-0555 or visit our dealership today, located at 1580 Hylan Boulevard in Staten Island!
Mazda Dealership near Jersey City | Mazda CX-5 Diesel