The Differences Between the 2020 Mazda CX-5 & CX-30
Mazda has a brand new SUV out on the market, and many people think it is a great addition to their SUV family. If you like both SUV's which one might be good for you? We have some suggestions to help you decide which SUV might be perfect for you.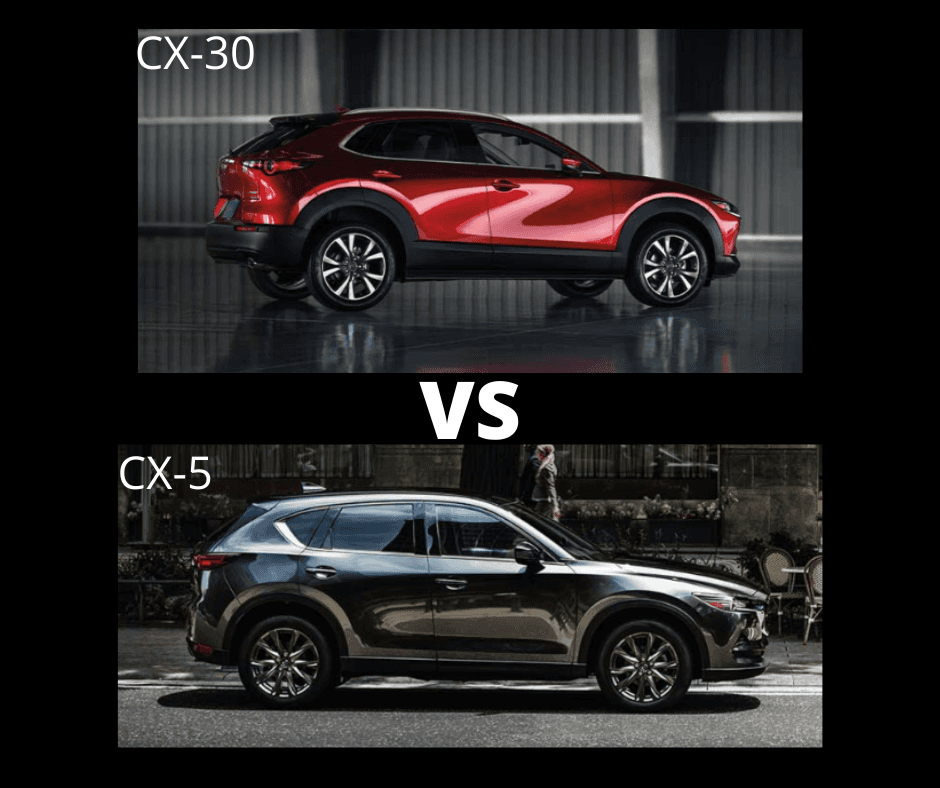 Differences Between the CX-5 and the CX-30
The starting price for the CX-30 is lower by about $5000 than the CX-5, and it is also smaller than the CX-5. While the CX-30 has about 94 cubic feet of space inside plus 20 cubic feet of cargo volume, the CX-5 has about 10 more cubic feet, both in passenger space and cargo space. The CX-30 is also built lower to the ground than the CX-5, which makes it look more like a wagon or coupe. The CX-5 has a more upright traditional profile that you would expect from a standard SUV.
The CX-30, because it is brand new, has a more modern feel in the interior and the exterior of the car. The interior of the CX-30 has a larger infotainment screen and updated tech features. However, the CX-5 has some nice added features as well that the CX-30 does not have. The CX-5 has power seats in the front on the driver and passenger side. There is a heated steering wheel, heated and ventilated front seats. The rear seats are heated as well. Lots of people love the power-folding door mirrors in front. One of the best features on the CX-5 is the 360-degree camera, which allows the driver to see all the way around the car.
Both the CX-30 and the CX-5 are amazing cars. You just need to select the one that's right for you. When you're ready to buy your next Mazda, we hope you'll think of us. We're located at 1580 Hylan Boulevard, Staten Island, New York, 10305. You can also call us at 885.918.3994.