2021 Mazda CX-9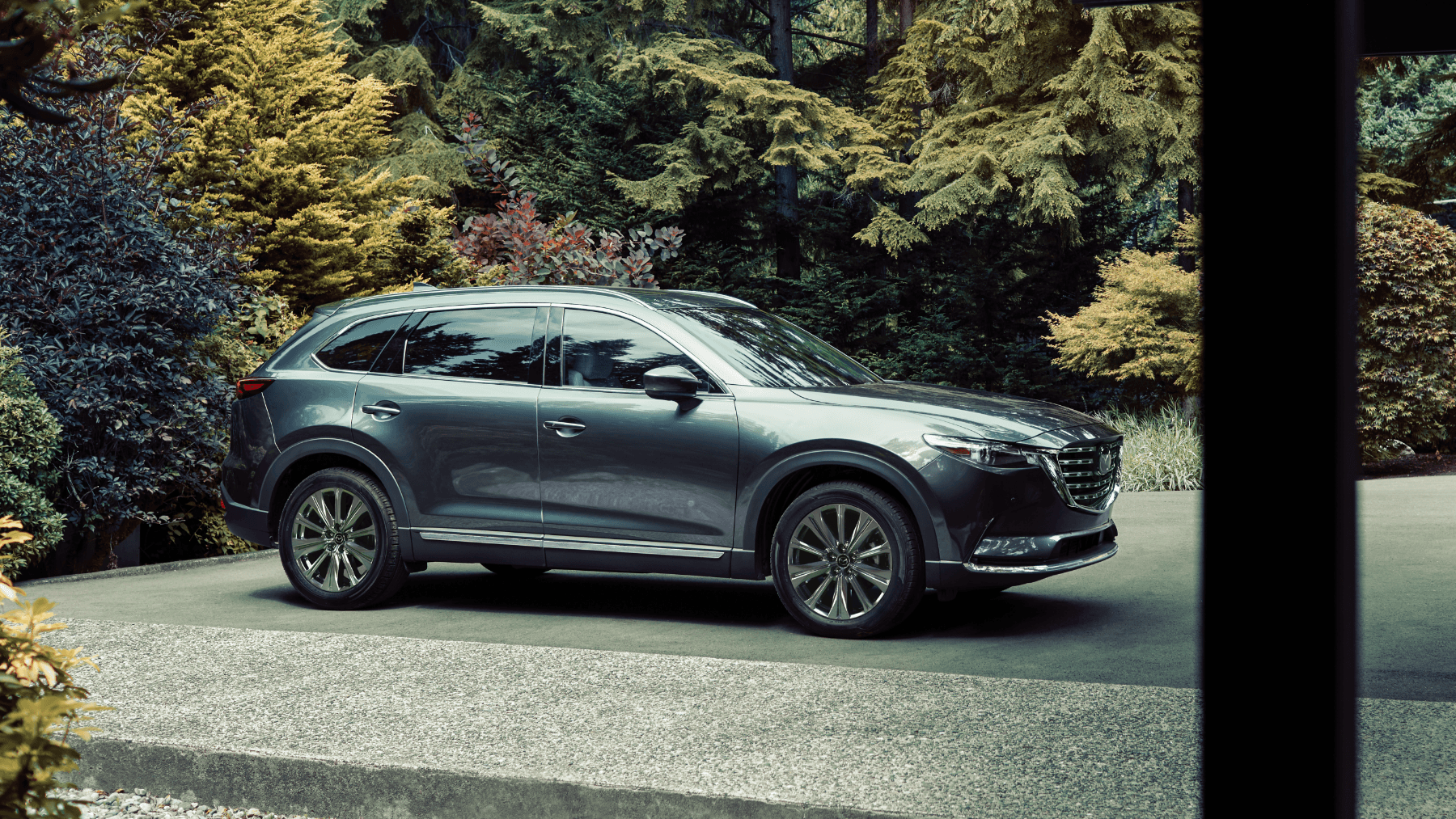 The Mazda CX-9 is the top of the line SUV in the Mazda lineup, and it comes with all kinds of features that suit the 3-row SUV. The CX-9 allows you to seat your entire family in comfort and style, with additional room for your gear and storage. Here is more information about the CX-9.
About the CX-9
Our CX-9 is the height of luxury and comfort, combined with safety and practicality, which starts with the exterior of the car. First, you need to know about the amazing performance levels in the CX-9. The CX-9 comes complete with an integrated all-wheel-drive system and a vectoring control system. When combined with the 2.5-liter turbo engine, these three systems give you a smooth ride no matter the terrain, as well as power in the engine when you need it, and the ability to regulate changes in road conditions in one easy step.
The interior of the CX-9 is beautifully precise. The interior of the CX-9 reminds us of a gorgeous cockpit, with everything within the touch of your fingers. There is a Commander control that allows you to control many functions with the touch of your hand. The infotainment screen is large and easy to see. The car allows you to control many functions externally as well from your phone and the My Mazda app.
One of the best parts about the Mazda CX-9 is its iActivesense technology. This technology allows the car to react to changes before you can. The CX-9 has automatic emergency braking, pedestrian detection in the front and the rear of the car, blind-spot monitoring, rear cross-traffic alert, lane keep assist, and adaptive cruise control.
Are you ready to look at the 2021 CX-9? We don't blame you, it is an amazing car! We have plenty of vehicles to show you, so why not come by and see us? We're located at 1580 Hylan Boulevard, Staten Island, New York 10305. You can also give us a call at 855.918.3994 for a test drive.
Contact Us