2021 Mazda CX-30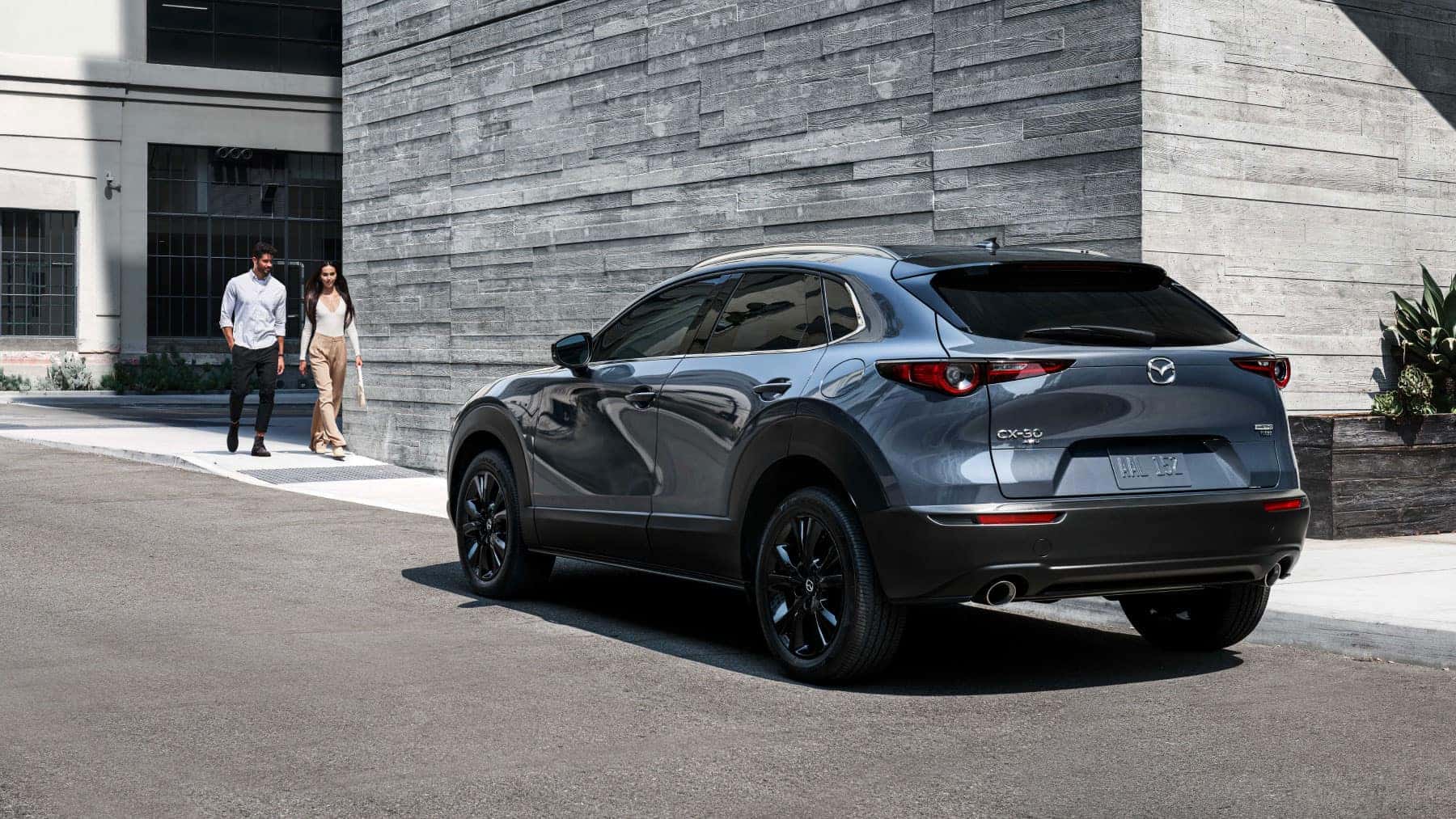 Mazda is always responding to the questions and requests of its customers. For that reason, Maza heard that they needed a crossover SUV in between the CX-3 and the CX-5. The CX-30 neatly fits in between the two other SUVs, with a nod to premium touches that really set the CX-30 apart from the CX-3 and CX-5. Here is more information about the amazing CX-30.
The CX-30 Is A Different Type of Crossover
First, the CX-30 gives you a 2.5-liter turbocharged engine, which gives you lots of power without sacrificing fuel economy. The CX-30 can get as much as 28 mpg on the highway. You can also choose the traditional four-cylinder engine as well, with 186 horsepower. The CX-30 also has all-wheel drive, which means you not only have the power that can take you wherever you want to go but a car that can operate on many different types of terrain.
The interior of the CX-30 is beautifully equipped to handle the most important date, a crucial meeting place, or a weekend campout. There is plenty of room to store your gear and hook up technology since the vehicle has a 12-volt power outlet. The dual-zone climate control system is amazing, and both front and rear passengers are able to control how warm or cool they are. Also, leather seats are available in the CX-30 as well, and the driver's seat comes with amazing lumbar support, which is a necessity if you are driving for a long distance or a long time–such as the turnpike.
Are you ready to look at the 2021 CX-30? We have plenty to show you. Come by and see us today! We're located at 1580 Hylan Boulevard, Staten Island, New York 10305. You can also give us a call at 855.918.3994.
Contact Us