New 2020 Mazda3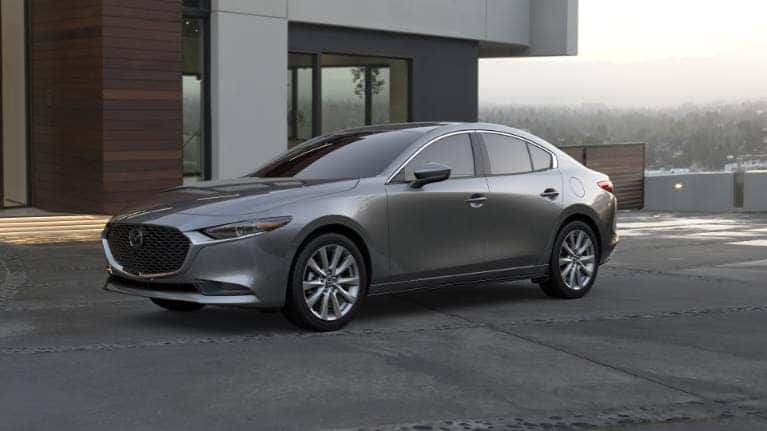 When it comes to stunning elegance, exquisite luxury, practical convenience, and functionality, as well as common sense safety all in one package, the new
2020 Mazda 3
is all of that and more. It's hard to believe that it is even possible to combine all of these seemingly unique traits into one vehicle, but when you begin to explore the features of this year's model you begin to uncover the incredible amount of ingenuity and innovation that went into its engineering and design.
Starting with the exterior, which is designed from the Japanese concept of beauty through subtraction, instead of adding a ton of curves and contours to its body, angles were crafted in a manner that causes light to be drawn to and reflected from it, creating unique shapes. Available in a number of colors that complement its creative design, for example, Snowflake White Pearl Mica or Soul Red Crystal Metallic, the new Mazda 3 has as much visual appeal as you will find in any other vehicle.
The interior also brings itself to the discussion with not only its own number of seating options varying from cloth to leather, but also for the many convenient features and accessories that were mentioned earlier. From high tech options such as Apple Carplay Integration and the Mazda Connect Infotainment System to the expansive driver assist safety systems and technology, the new Mazda 3 is everything you need in a vehicle from the outside in.
So if you are ready to give more consideration to the new 2020 Mazda 3 as your next automobile, then stop by our showroom here at Island Mazda. Our building is located at 1500 Hylan Blvd. Staten Island, NY 10305. You can also reach us over the phone by dialing 833.910.1309.