Mazda's First Electric Vehicle
Mazda has long been a manufacturer dedicated to pushing boundaries and exploring new frontiers in automotive design. From the innovative Miata that broke the world stage in the 90s all the way to the CX-5 that dominates the market in the 21st century, Mazda has a knack for producing vehicles that command attention.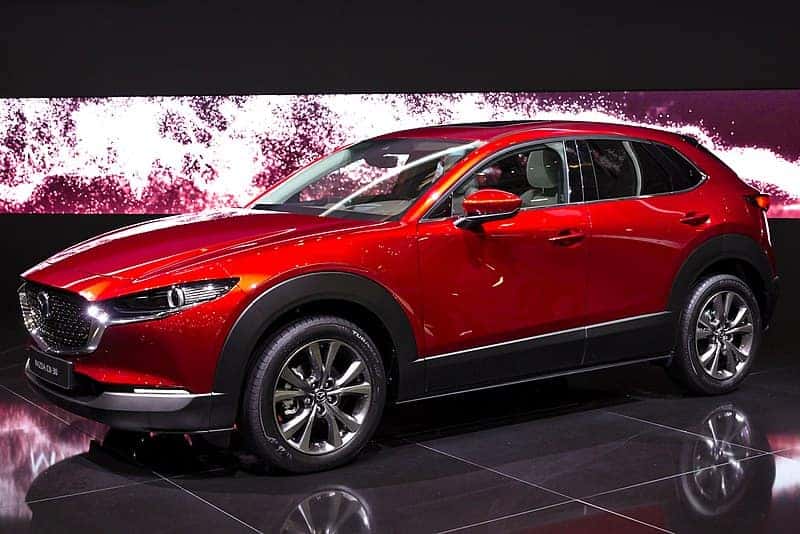 Mazda appears set to do it again. The recently unveiled MX-30 fully electric vehicle is a gamechanger, offering the same sporty features drivers have come to love in the CX crossovers, combined with a high-tech EV powerplant.
The design of the MX-30 is sporty and refined, with blacked-out roof accents that give it a roadster appearance while still allowing for a relatively spacious cabin and roomy interior. All-wheel drive and torque-vectoring allows the MX-30 to apply power where it's needed, ensuring optimal handling across a variety of surfaces.
Inside the cabin, the MX-30 presents a wholesome and comfortable feel. Eschewing the tendency of other manufacturers to create futuristic designs and components, Mazda kept the MX-30 in the world of today with a contemporary aesthetic of wool-like fabrics and matte materials. Special emphasis has been placed on sustainability, with ecologically-friendly recycled materials and natural components, such as cork accents. The result is a harmonious blend of nature and machine that really speaks to Mazda's overall vision.
If you are interested in viewing an MX-30 for yourself, or any of Mazda's other fine vehicles, we invite you to visit our showroom. Located at 1580 Hyland Blvd, on Staten Island, we are Island Mazda and it would be our genuine pleasure to show you what Mazda has to offer.