Mazda Announces 10 Hybrids & 3 EVs
Mazda is set to follow its electric vehicle footsteps – a journey which it began in 2019 with the production and release of its first electric vehicle: the MX-30 – by producing 10 hybrid vehicles and 3 electric vehicles in the coming years between 2022 and 2025. Of these 13 vehicles, 5 will be plug-in hybrids, 5 will be hybrids and 3 will be all-electric.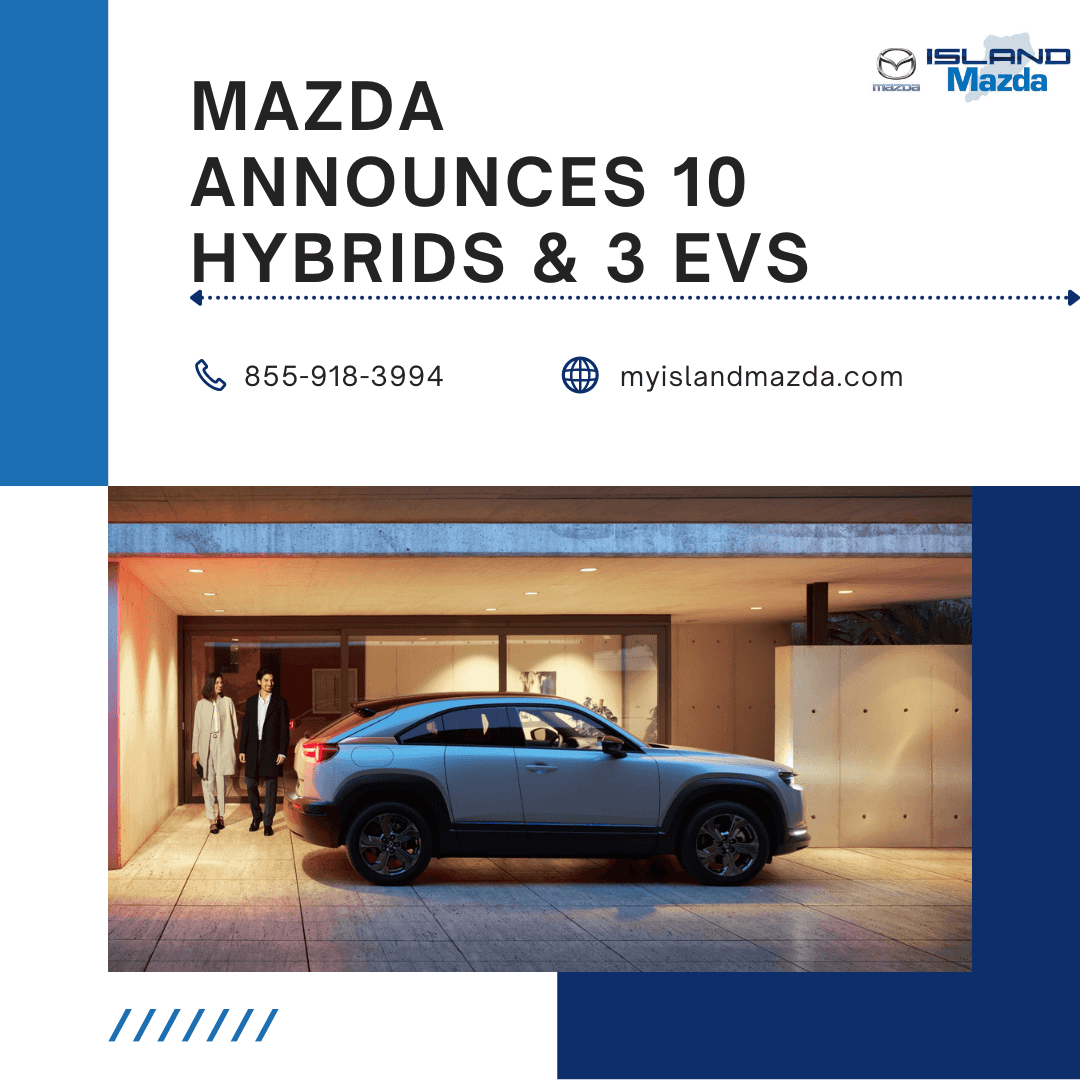 To produce these 13 vehicles that will have some elements of electric-powered engines under their hoods, either all-on or half-way as hybrids, Mazda aims to build them on the same platform that the MX-30 was built on: the Skyactiv Multi-Solution Scalable Architecture.
To complement the Skyactiv platform in use, Mazda will launch a secondary scalable platform for more electric and hybrid vehicles towards the end of the aforementioned time range; this secondary scalable platform will be known as the Skyactiv Scalable EV Architecture.
Expectations for the battery pack center around the battery pack in the MX-30 – a 35.5-kilowatt-hour battery pack capable of driving for 100,000 miles before needing a swap/replacement; the recently announced 10 hybrids and 3 electric vehicles could toe this path in terms of size and driving range.
Within this same time range, Mazda aims to launch these features to complement the advanced technology these EVs, PHEVS, and hybrids will come with:
Auto-communication: MaaS (mobility as a service) and OTA (over-the-air updates will become essential features in coming EVs, PHEVs, and hybrids. Mazda will jointly produce and release this in-vehicle auto-communication feature with Subaru, Daihatsu, and Suzuki.
Co-Pilot: this feature will actively monitor the driver's condition and presence in the vehicle, and will step in as a safety cushion if the driver is not driving as they should i.e. driving in a dysfunctional way.
We have the MX-30 at our Mazda dealership in Staten Island near New York City and as Mazda rolls out these announced EVs, PHEVs, and hybrids, we will stock them. Visit us at 1580 Hylan Blvd, Staten Island, NY 10305 or call Sales at 855-918-3994 for the MX-30.
Contact Us