Is Your Staten Island Mazda Ready for Fall and Winter?
Winter can be a wonderful season, full of good times and cheer. However, winter weather can be especially harsh and damaging to your Mazda. You can offset potential problems by taking a few preparatory measures, let's review some of those below.
Tires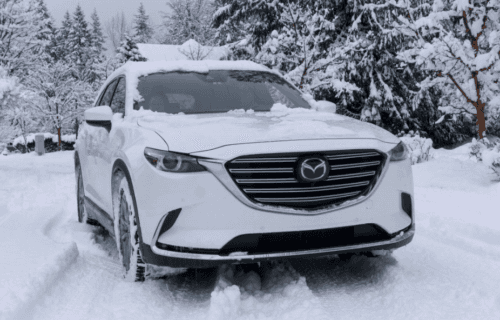 While not nearly as complex as other mechanisms in your car, your tires are surprisingly important. Serving as the only point of contact between your vehicle and the world at large, it's important to keep them in good working order. Check your tires before winter sets in and ensure they have well-defined and even treads. Look for any bulges or other signs of damage and get them replaced if necessary. Depending on weather conditions where you live, consider getting specialized snow tires or chains for the deep winter months.
Battery
Depending on the intensity of temperatures in your area, you may need to take special precautions for your battery. If you suspect anything is awry with your battery, have it serviced by a professional technician at our I
Island Mazda Service Department and have it replaced if necessary. The last thing you want is to have your car not start when it's freezing out.
Fluids
Ensure your fluids, especially your oil, are in good working order. Consider an oil change and replace your standard oil with a specialized winter-grade variety. Additionally, replace your wiper fluid with an anti-freeze alternative to ensure you are able to wipe winter muck off of your windshield.
Wash and Wax
Washing the car is not a winter activity and it's likely your vehicle will get a bit dirty over the course of the season. While you can't prevent that entirely, you can help mitigate the effects by giving it a good wash followed by a coat of wax. Not only will this keep it looking presentable longer, but the wax will also help prevent some of that winter wear and tear from affecting your paint.
Winter can be a trying time to be a car owner, but if you follow the steps listed above and do your due diligence, you should be able to weather it without issue. If you are interested in learning more or are in the market for a new vehicle, we invite you to visit our showroom at 1580 Hylan Boulevard in Staten Island. We are Island Mazda and we would love to meet you!