Introducing the Brand New Mazda CX-30 Crossover
Mazda has been busy shaking up their own conventions and forging an entirely new vehicle. Their latest addition, the CX-30, is planned to be a compact SUV that squeezes into the narrow space between subcompact and full-blown crossover.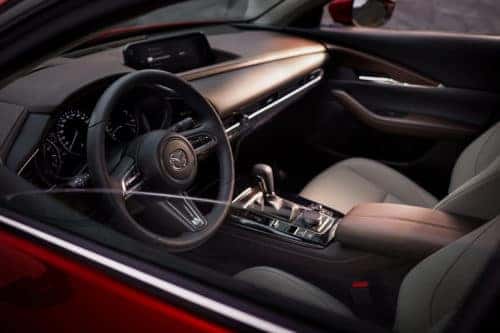 Mazda has made a name for itself in recent years with its award-winning CX-5 crossover and has borrowed a similar mentality for the creation of the CX-30. Based on the proprietary SkyActiv architecture, the CX-30 will share the same underlying design as the Mazda 3 compact sedan, including standard front-wheel drive and optional all-wheel drive.
While a CX-30 prototype was recently unveiled at the Geneva auto show, exact specifications of the final product are unknown. However, it is expected to have a similar powertrain layout as the Mazda 3, which suggests a 186-horsepower 2.5-liter inline engine linked to a six-speed automatic transmission.
In addition to sharing a mechanical platform, the CX-30 also shares many internal design elements with its Mazda 3 counterpart. Significant attention has been paid to cockpit design, with improved sound insulation and an available 12-speaker audio system. Mazda's i-Activesense suite will be included and available, providing features such as adaptive cruise control, lane departure warning, and pedestrian detection.
This latest offering from Mazda combines the best of many worlds into a single excellent offering that is sure to please drivers across the board. Keep your eyes peeled for CX-30's in the near future.
Island Mazda is a premier dealer located in Staten Island as well as a member of the Island Auto Group. We stock the full Mazda lineup, including new vehicles and used vehicles from a variety of manufacturers. Our world-class staff is dedicated to ensuring your satisfaction each and every time you have need of us.
Mazda CX-30 Crossover, near Staten Island