Everything You Need This Spring is in This Mazda SUV
The market for new vehicles is always a competitive one, and that's perhaps most true when it comes to three-row crossovers. It's a market that many manufacturers have gone after avidly, creating entirely new models while others seek to perfect their current models. The 2019 Mazda CX-9 is an example of the latter, with Mazda redesigning the vehicle to be better suited to the new generation of family-friendly transportation. Let's take a look at what the 2019 model has to offer.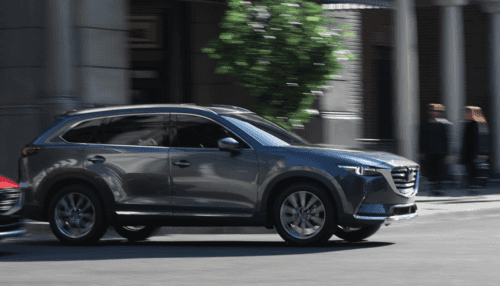 All New
There are few additions that will make buyers pretty happy, indeed. These include Apple Car Play and Android Auto, both distinct upgrades to the Mazda's previous infotainment system. Drivers should find themselves better able to control their entertainment needs while driving and find the system a bit less limiting than it felt in previous models. The 2019 Mazda CX-9 also features a gauge display on certain trim levels as well as a head-up display and 360-degree monitor to make low-speed driving and parking much easier feats to manage.
Sleek Design
The CX-9 is an undeniably attractive three-row vehicle. Models in this market tend to suffer from design bloat and look a bit out of place, but the CX-9 manages to fit plenty of space and features into an impressively stylish and sleek package. It looks like a modern vehicle as opposed to simply offering modern features, and that helps it inch above the rest of the competition. The interior of the vehicle remains beautiful and there is plenty of cargo space to go around.
Are you interested in learning more about the 2019 Mazda CX-9? Island Mazda has the information you need to make a smart car purchase on a vehicle that will last you for years. Visit us at our offices at 1580 Hylan Boulevard in Staten Island or give us a call at 855-587-0555.
Mazda Dealership near Jersey City