Enjoy Comfort in the 2021 Mazda3 Hatchback
The 2021 Mazda3 Hatchback offers a terrific contemporary driving experience for all passengers aboard. Not only does the Hatchback offer a pleasant trek due to its good handling ability, but it also provides unbelievable comfort as a result from the spectrum of impressive convenience features available. Island Mazda proudly brings you information below about the 2021 Mazda3 Hatchback's comfort attributes.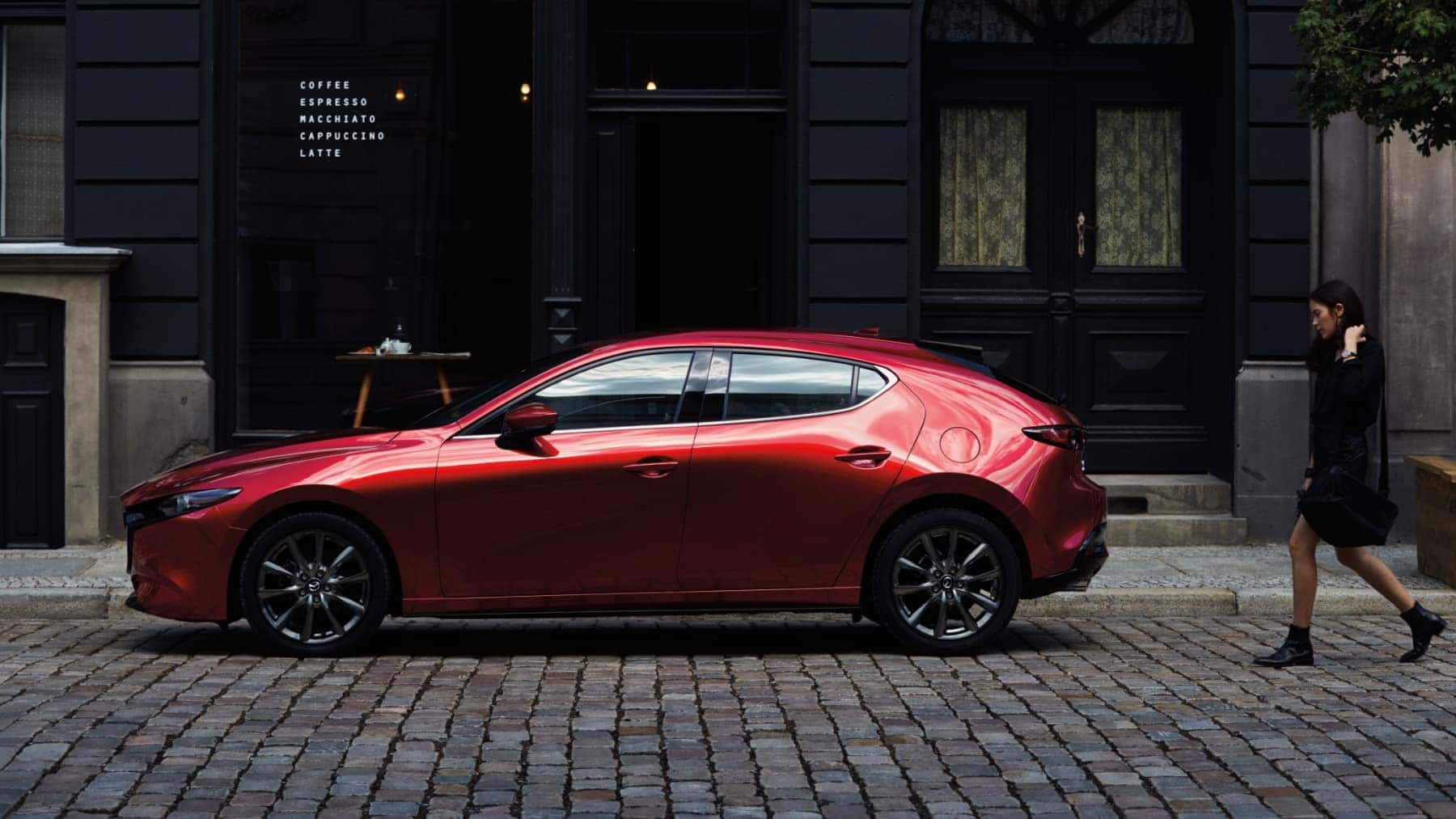 One of the comfort components that Mazda offers is the Advanced Keyless Entry System and Push Button Start. There is no need to waste time rummaging around to pull out your keys from wherever they are secured. The luxury of the Advanced Keyless Entry System and Push Button Start is that it conveniently permits you to unlock the door as well as start the engine while your keys remain inside your pocket or handbag.
Another smart convenience element is that both the audio and cruise control abilities are located on the vehicle's steering wheel. The ergonomic location not only makes for handy and simple operations of the two features, but the designated placement is also very conducive to safety as your eyes can stay focused on the road.
Other fantastic characteristics of the 2021 Mazda3 Hatchback further the overall level of comfort. Travelers can enjoy the journey while riding in comfortable temperatures thanks to the automobile's dual-zone automatic climate control system. Plus, heated front seats are purely pleasurable when extra warmth and toastiness is appreciated in colder weather. For drivers looking to heighten the degree of comfort ever more, the Hatchback's automatic transmission design has available paddle shifters that foster smooth shifting that seems effortless.
Island Mazda is a revered automobile dealership in the community. We offer patrons a huge selection of top-notch inventory at reasonable costs. Our full-service establishment is located at 1580 Hylan Boulevard in Staten Island, NY and may be contacted at (855) 918-3994. Unsurpassable client satisfaction is our highest priority. Thank you for your interest in Island Mazda.
Contact Us