Electric 2022 Mazda MX-30
A lot of folks these days are concerned with finding ways they can help reduce their impact on the environment. One of the most common is by lessening dependence on gasoline and other fossil fuels. And with Mazda's all-new 2022 MX-30, not only has it become much easier, but it's also a lot more fun.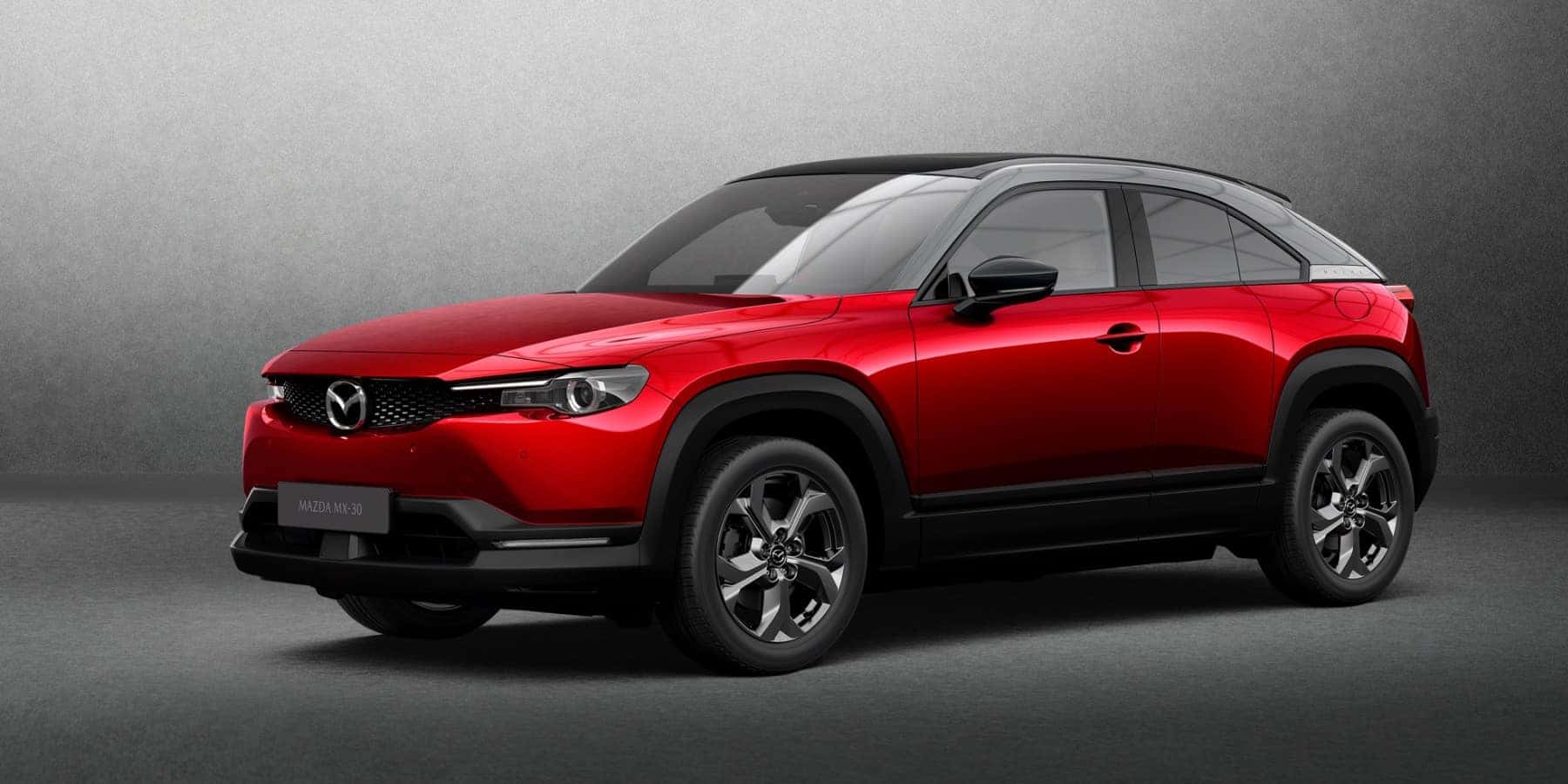 That's why your friends here at Island Mazda wanted to invite all of our customers and neighbors out to get a look at the MX-30 firsthand. But for those of you who would like to know a little bit more about it now, here are a few, brief notes:
Innovative Drivetrain Technology
The MX-30 is Mazda's first all-electric model featuring this new electric drivetrain technology, along with its dynamic driving experience and select interior minerals which are also sustainable. When you are on the road in this vehicle you're not only doing something good for the environment, you're also doing something good for your passengers.
Sustainable and Stylish
Building on the existing Kodo design, this evolved and enhanced version sculpts the new Mazda MX-30 into a stunning and elegant form. The pillarless, freestyle door system provides more space and a greater sense of openness.
Responsive Handling and Refined Performance
The latest technology, along with select and intricate detailing, all come together to create an unparalleled driving experience. It takes the curves of the road as comfortably as the seats take their riders. With everything it has to offer, the new MX-30 brings style, luxury, and class to drivers everywhere.
Since today's electric vehicles are comparable and even superior in many ways to fossil-fuel-powered ones, isn't it time you took a look at one? And there is no better EV to start with than the all-new 2022 Mazda MX-30.
Stop by and visit the friendly folks at Island Mazda at 1580 Hylan Blvd, Staten Island, NY 10305. You can also give us a call by dialing 855-918-3994 today.
Contact Us