2022 Mazda3 Hatchback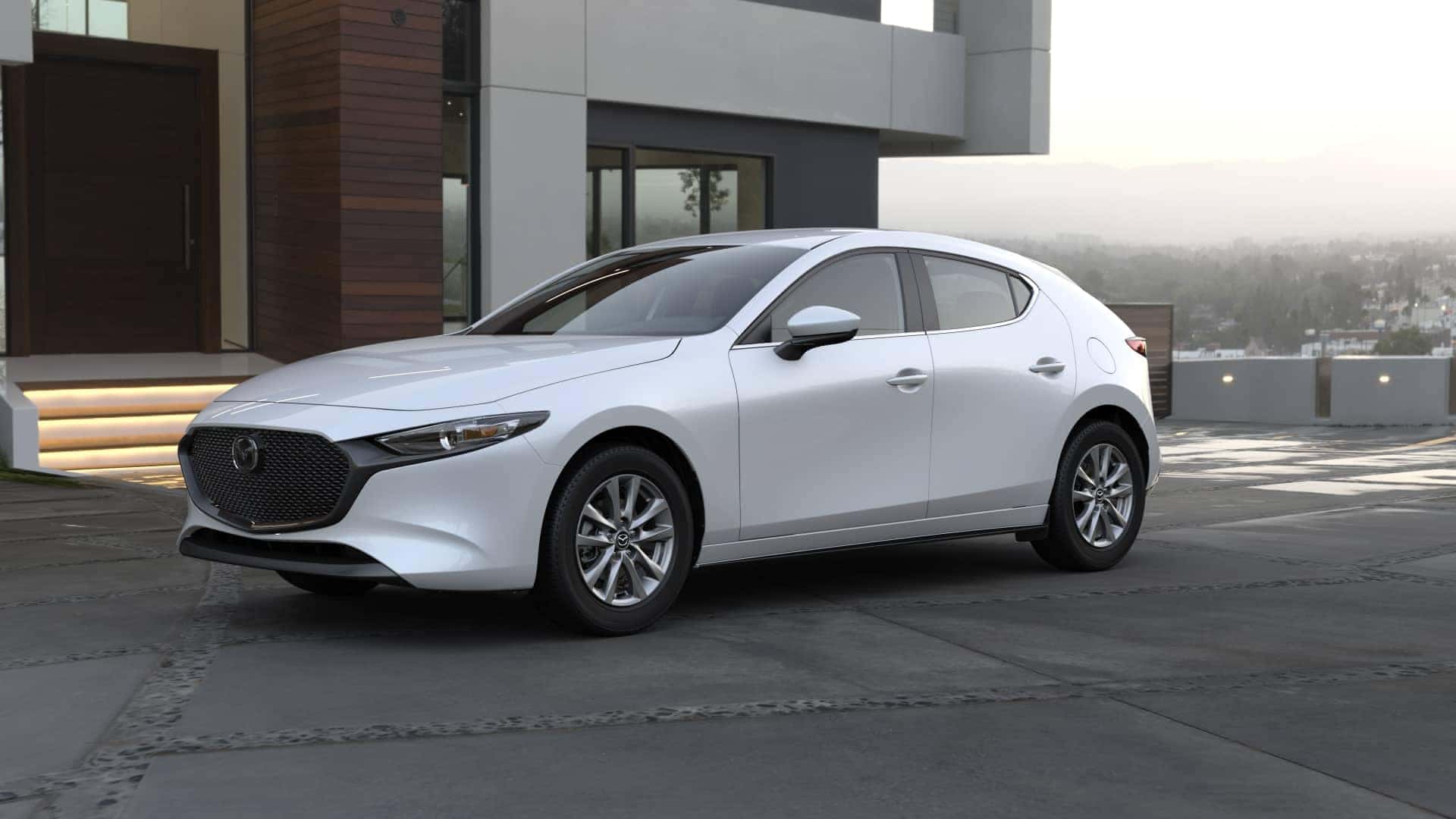 Here, we want to preview this Mazda dual offering of the 2022 Mazda3 Sedan/Hatchback. As usual, Mazda doesn't shy away from consumer-friendly innovation, which shines through in spades with these models.
Let's see what we can look forward to with the Mazda3 Sedan/Hatchback.
2022 Mazda3 Sedan/Hatchback
Highly Affordable
Before we discuss some of their nice features, we can't wait to tell you how affordable they are. The Mazda3 Sedan starts at a low MSRP of only $20,800, which Mazda is offering with financing at only 0.9% APR (for 36 months) along with $500 in owner loyalty cash. You can get similar terms for the Mazda3 Hatchback, starting at only $22,750. In today's market, with steeper prices reflecting a high demand for all vehicle types, this is a rare bargain.
Beautiful Interior With Excellent Sound Settings
The Carbon edition has a particularly nice interior environment. You'll feel like you're in a relaxing den or lounge with the Mazda3's comfortable red-leather seats. This vehicle also takes advantage of the top-shelf Bose, 12-speaker audio system. You can utilize this effectively with all your favorite ApplePlay and Android Auto software. We know it's incredibly cold getting into your car during the Staten Island winter, which is why you'll love the climate-control features on either the standard or premium versions of these two cars.
Several Trim Options (13 altogether!)
You have so many trims to choose from with the 2022 Mazda3. The Hatchback has seven versions, including 2.5 Turbo Premium Plus, which packs a 250 HP 2.5L Dynamic Pressure Turbo Engine, all-wheel drive, paddle shifters, and stop-and-go safety equipment.
On the Sedan side, you get a choice of six trim options, where even the most expensive (2.5 Turbo Premium Plus) costs less than $34,000. The terrific Bose system is augmented with the Centerpoint 2 and AutoPilot features, as well as the Signature LED lights and combination taillights.
Island Mazda seeks to provide our customers with the most consumer information possible with regards to all the terrific Mazda cars, SUVs, hybrids, and more. As you can see, there is no shortage of options, and we already have several versions of the Mazda3 in our showroom. Come check it out and don't be afraid to call ahead with any questions at 855-918-3994.
Contact Us