2022 Mazda CX-50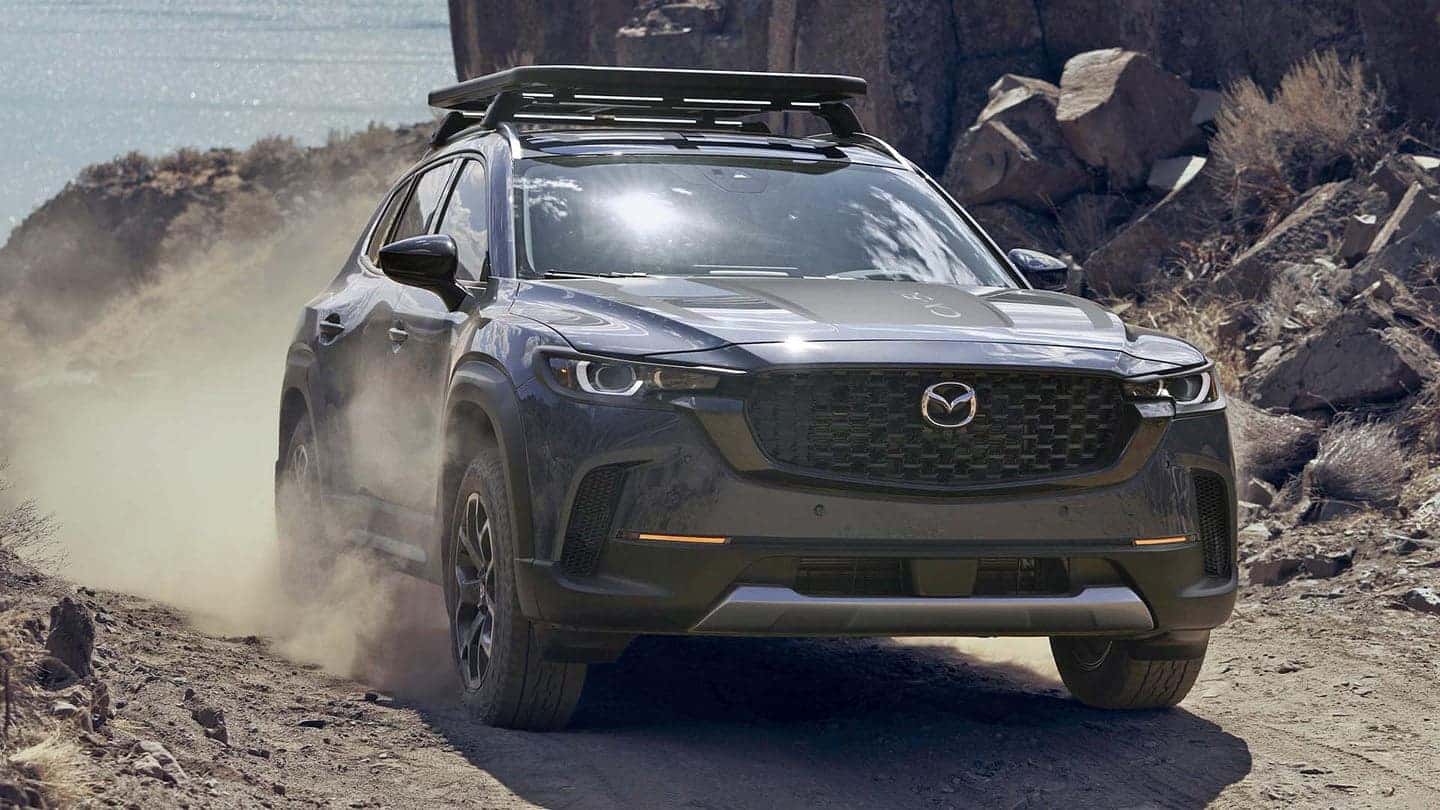 Island Mazda wants to preview the forthcoming latest installment in the Mazda CX-50 series. This one could be a game-changer for the SUV market as Mazda teases a premium-ish vehicle at an affordable value.
Here are some of the highlights of what we like most so far on the 2022 Mazda CX-50 (arriving in Spring 2022).
2022 Mazda CX-50
Interior Comfort
Today's SUVs must be built with rider comfort in mind, or risk getting panned in the market. Fortunately, the CX-50 will have all the requisite interior amenities that you come to expect from a new Mazda SUV. If you seek the same exquisite quality as the CX-5 crossover model but want something bigger with more power, this will be your Mazda vehicle of choice.
Great For Outdoor Trips
The CX-50 will come with four separate trims (Sport, Touring, Grand Touring, and Signature) ranging in price from a low $29,000 to $40,000. For that value, you get a terrain-ripping vehicle, ideal for road trips to national parks and mountain resorts. The roof racks are one of the most useful features for anybody looking to carry kayaks, bicycles, or even ladders and work equipment. You would also get the help of this vehicle's convenient liftgate and ample cargo floor. It's almost as effective for hauling your gear as a 4X4 truck, but at a fraction of the cost.
Coming Soon in Spring 2022
We're expecting this one to arrive very soon, and when it does, we're confident it will shine during test performances. Its turbocharged 250-horsepower engine will give it plenty of power and performance.
Don't forget. We anticipate a hybrid edition on the way as well. Mazda intends to further challenge the electrical vehicle (EV) market with premium innovations, including those found in the new 2022 Mazda MX-30 EV. Therefore, there is plenty to look forward to at Island Mazda. Stay tuned!
Island Mazda is home to the best vehicles Mazda has to offer. If you read this far, we know you're at least curious about the 2022 CX-50. Don't be afraid to contact us to learn more about it, including ways to purchase it early through finance programs. Call us at any time at 855-918-3994.
Contact Us