2022 Mazda CX-5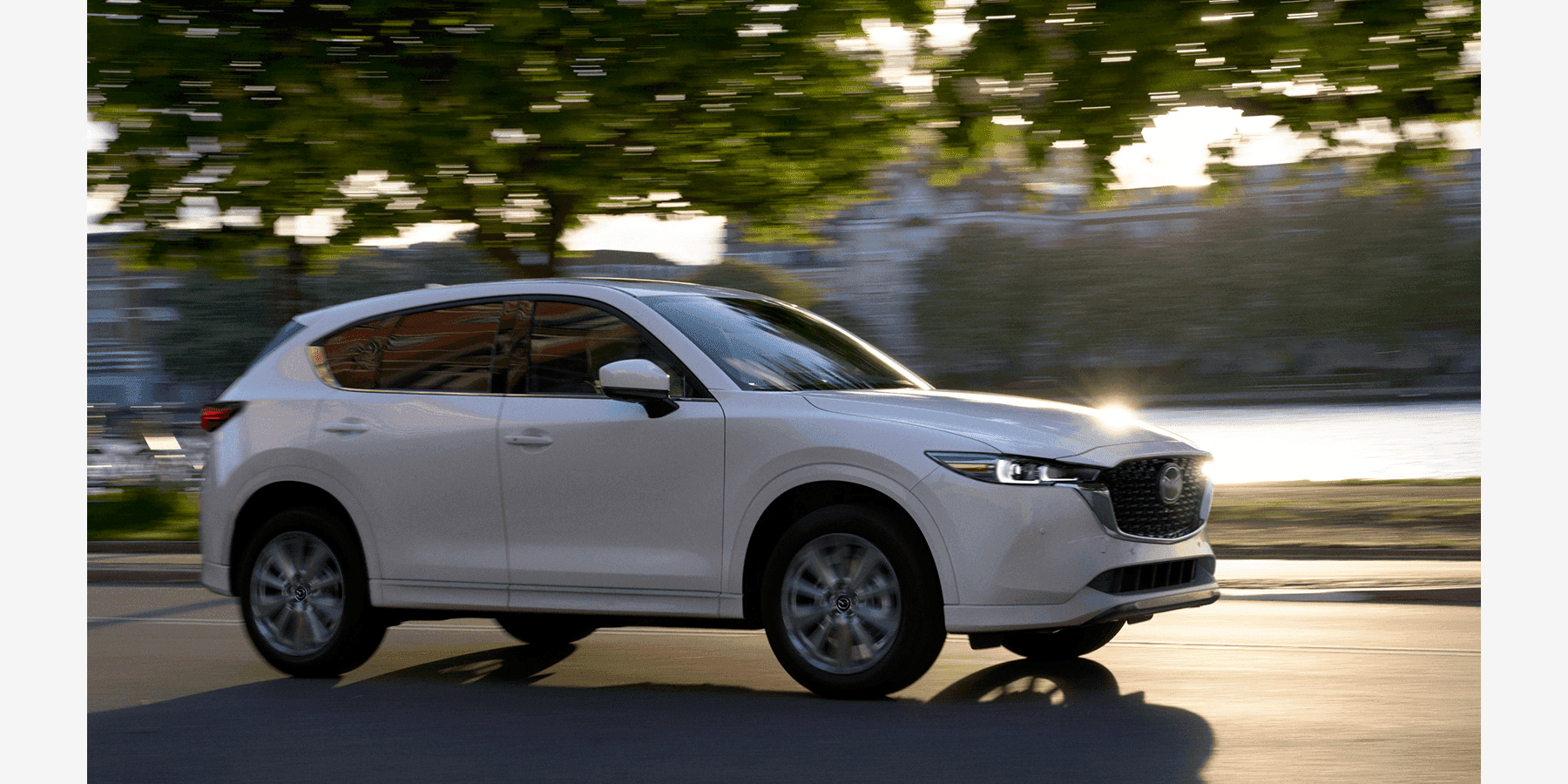 Island Mazda invites you to check out our newest offering, the 2022 Mazda CX-5. This exquisite crossover model ranks very high with automobile critics like Car and Driver. Can you believe they gave the CX-5 a 10-out-of-10 rating?
Well, let's find out why it rates so highly.
2022 Mazda CX-5
The Exterior is Amazing!
The exterior is the CX-5's best feature according to Car and Driver, referring to it as "beautifully sculpted" and "decidedly more premium than competitors." Words can only describe it so well. Be sure to check out this demo video of the awesome carbon version of the CX-5 to get the gist of how awesome this model looks. The gloss black grille and 19-inch black alloy wheels are just the beginning of this vehicle's majestic appearance. Everything about it exclaims high class and dignity.
Great Interior Too
This crossover model doesn't compromise on storage space or leg room either. There are plenty of places for your smartphones and car peripherals, and the storage bay's flat-bed floor makes it easy to move around larger cargo. The interior furnishing looks comparable to a Mercedes, though you can get it for a much lower price.
Solid Safety Features
We depend on great safety mechanisms in cars and SUVs these days for good reason. The road is full of dangerous near-collision opportunities. That's why this version of the CX-5 comes with the latest technology like steering assistance, radar cruise control, and Traffic Jam Assistance.
Very Competitive Pricing
As you can tell, we're awaiting the arrival of several different versions of the 2022 Mazda CX-5. Some are already available and even the most premium packages come at less than $35,000 MSRP. For the CX-5 2.5 S version, you're only looking at a price tag of $27,585. That would pass for a bargain even among many decent Sedans, let alone a highly rated crossover.
Island Mazda thinks you will experience the same thrill we did when you get a chance to test drive this hot new vehicle. We want you, as our customer, to know that you can expect the best service every time you set foot onto our showroom on Staten Island. Come find out why by visiting us and feel free to call ahead with any questions at 855-918-3994.
Contact Us