2021 Mazda MX-5 Miata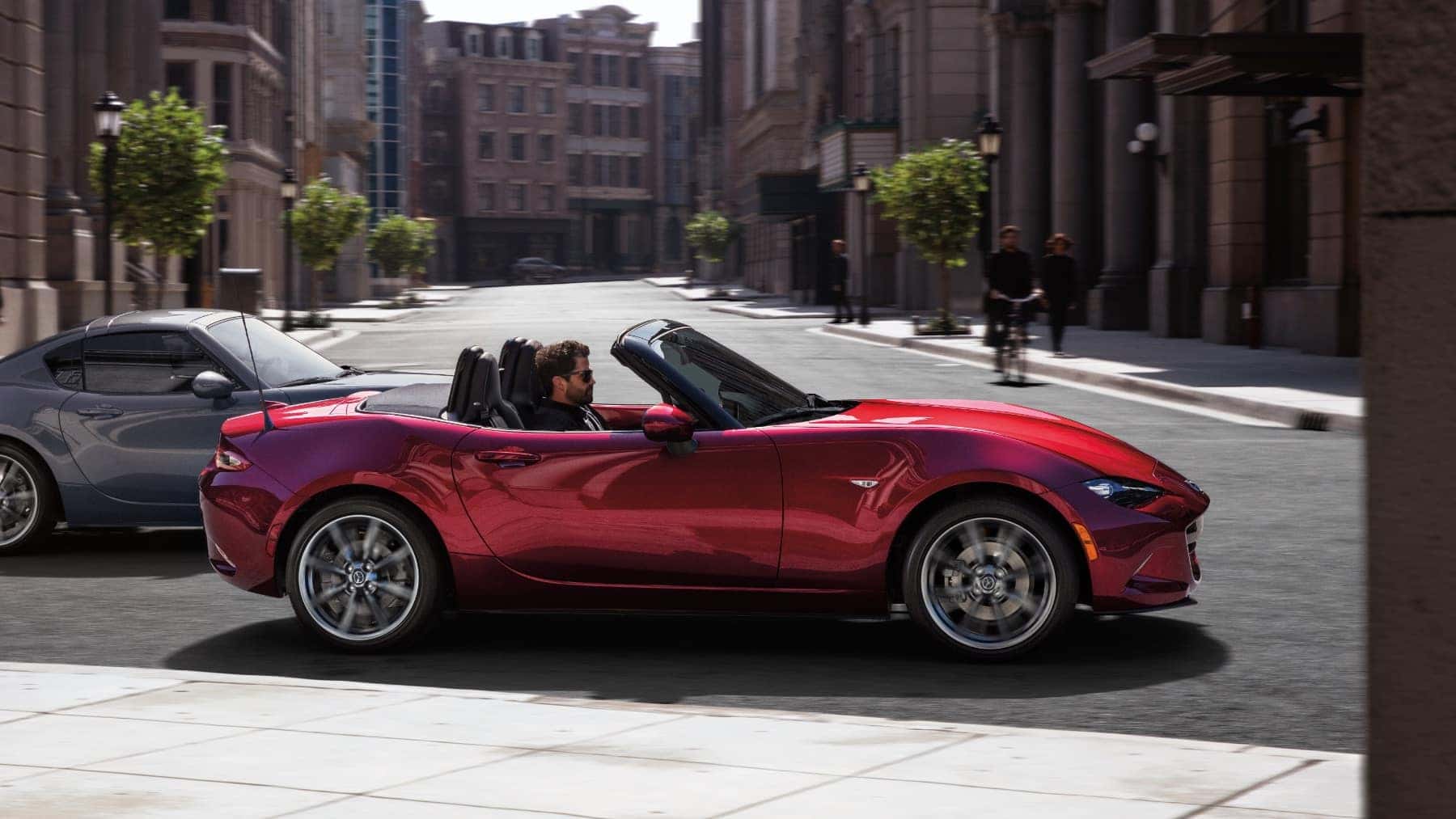 The MX-5 Miata represents that fun, exciting convertible you have always wanted to buy, but weren't sure if you should. If you have been dying to get your hands on a Miata, there's no better time than right now to take advantage of this gorgeous car. With Mazda's combination of power, luxury and safety, you are sure to get years of enjoyment out of the Miata. Here is more information about the MX-5 Mazda Miata.
What Is a Miata, and Why Should I Get One?
The MX-5 Miata takes its cues from the gorgeous roadsters of yesteryear–like the classic roadsters that hugged those twisty, curvy roads in the spy movies you grew up with. Unlike those roadsters, the MX-5 doesn't come with bombs or nets attached, but it does come with tons of features.
First, the 2.0-liter engine delivers both power and balance to the car, which makes it easier to handle, no matter how many hairpins turns you take it through. With the safety technology, called iActivesense, you have the ability to focus on your driving, comfortable in the knowledge that the Miata's systems will automatically adjust and brake when you are about to hit an object, or warn you of a lane issue, a pedestrian, or a sudden stop ahead.
One of the most amazing parts of the Miata is its retractable hardtop, which flows into your trunk in 13 seconds. You can raise or lower your hardtop whenever you want without sacrificing your trunk space. The interior of the car is highlighted with Napa leather, which comes in several colors, including a gorgeous white. When you're ready to move up to a sportscar, you need to have a look at the 2021 Miata.
Are you ready to look at the 2021 CX-30? We have plenty to show you. Come by and see us today! We're located at 1580 Hylan Boulevard, Staten Island, New York 10305. You can also give us a call at 855.918.3994.
Contact Us