2021 Mazda CX-5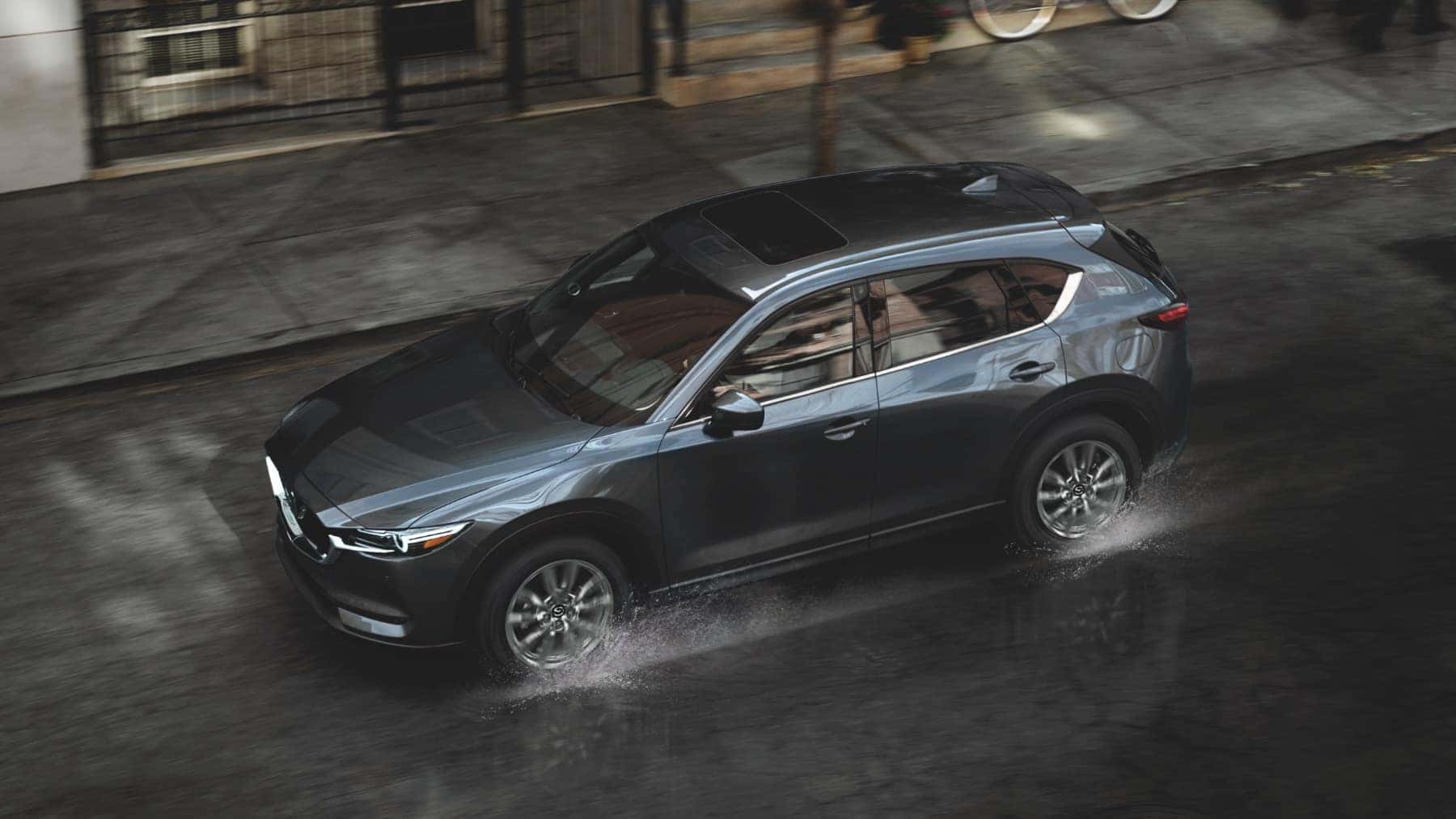 At this point in your life, you are not just satisfied with just any car. You need more room for your stuff, and you want to drive around in a car that speaks to all of your hard work. You want a luxury car without the luxury price. The Mazda CX-5 is the perfect crossover SUV for you. It will fit your needs perfectly. Here's more information about the beautifully designed CX-5.
Information about the CX-5
The Mazda CX-5 is a small crossover SUV, but just because it is a compact SUV doesn't mean it isn't stylish and beautifully detailed. The CX-5 comes with either a standard four-cylinder engine or a 2.5-liter turbo engine. The turbo engine delivers 250 hp and 320 fp of torque. The exterior of the car is built to command attention with eye-catching curves and colors. The CX-5 is an all-wheel drive SUV, so you'll be prepared for any kind of weather New York can throw at you.
The interior of the car is spectacular, with an intuitive design that puts everything at your fingertips, including the infotainment screen. The interior comes with wood grain accents and Napa leather trim with hand stitching–extra attention to detail that Mazda is famous for. When it comes to safety, the 2020 CX-5 was an IIHS top safety pick. The SUV comes with blind-spot monitoring, a rearview camera, rear cross-traffic alerts, and automatic emergency braking, you'll feel safe in the CX-5. Mazda even has pedestrian warnings, which is great for neighborhood driving.
Are you ready to look at the 2021 CX-5? We have plenty of cars to show you, so why not come by and see us? We're located at 1580 Hylan Boulevard, Staten Island, New York 10305. You can also give us a call at 855.918.3994 for a test drive.
Contact Us