2021 Mazda CX-3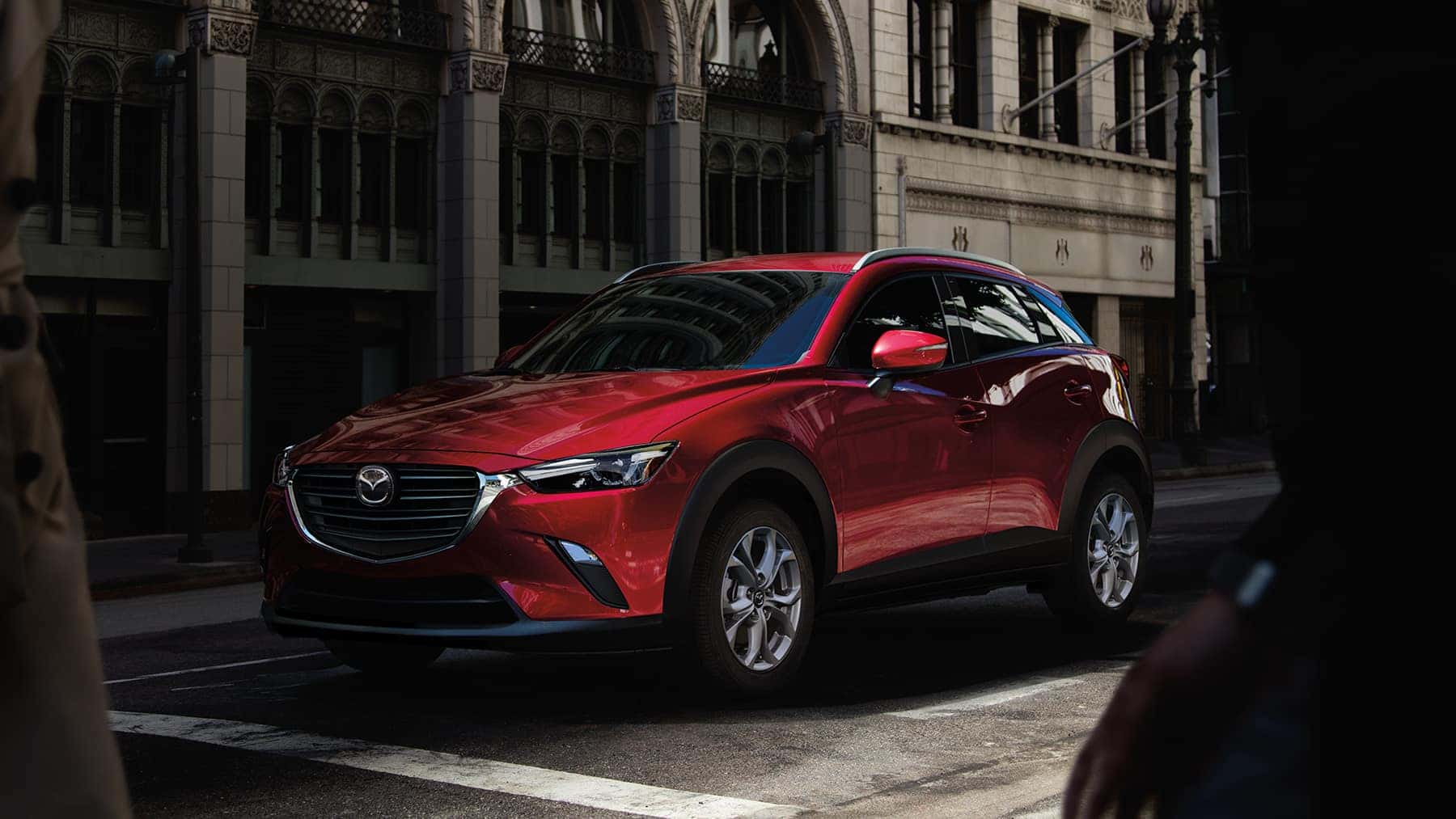 If you are looking for a small SUV to haul you wherever you want to go, with some fun details and options added, you need to look at the Mazda CX-3. It is a sporty SUV with plenty of room and plenty of extras to help you on the road. It also comes with Mazda's great safety features. Here is more information about the 2021 Mazda CX-3.
Information on the CX-3
There's a lot to love about the CX-3. First, the CX-3 has a 2.0L, four-cylinder engine with 148 horsepower. The patented SkyActiv technology gives the CX-3 a lot of power without sacrificing fuel efficiency. The exterior of the CX-3 is designed with you in mind. You want an SUV that looks good and drives well, no matter where you're going. The CX-3 delivers. The CX-3 comes with LED headlights and foglights, as well as a perfectly color-coordinated body, intermittent rain-sensing wipers, and 16-inch wheels. The front lighting system is adaptive, as Mazda continues to revolutionize the driving experience.
The interior is luxuriously appointed, with plenty of space for passengers or cargo. Rear heating vents allow your passengers to control their own climate. There's a 12-volt charger for all of your charging needs. The steering column adjusts, and you have remote keyless entry options. Of course, the safety features on the Mazda CX-3 are state of the art. The safety package features a lane departure warning, a rearview camera, blind-spot monitoring, rear cross-traffic alert, and an engine immobilizer anti-theft system.
Are you ready to look at the 2021 CX-3? We have plenty of inventory to show you. Why not come by and see us? We're located at 1580 Hylan Boulevard, Staten Island, New York 10305. You can also give us a call at 855.918.3994.
Contact Us