2020 Mazda 3 vs. the Kia Soul
A new year is upon us and with it comes a new Mazda 3 and an updated Kia Soul. The two vehicles are similar but take radically different approaches to the small crossover segment that both fall into.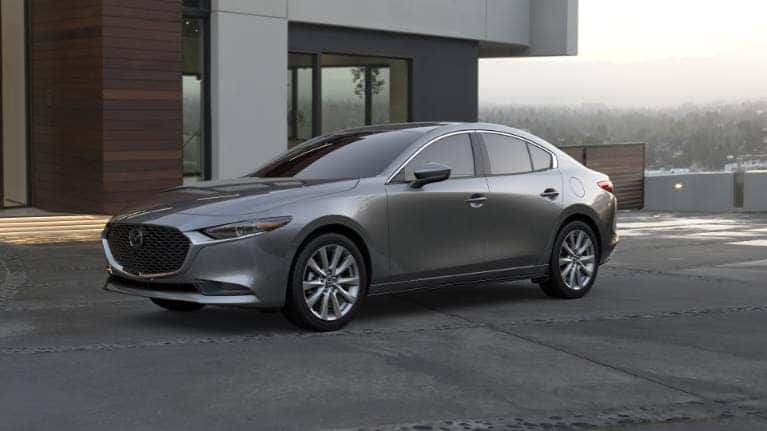 The latest Soul is a departure from the exceedingly angular design that initially launched the Soul to fame a decade ago. Its grille and forefront have a shape that is more in keeping with traditional aesthetics, but it manages to retain its quirky boxy heritage from earlier Soul models. That box-like shape has earned it some ribbing in the past, but it's hard to deny the increased passenger room and cargo space that it offers.
Conversely, the Mazda 3 has borrowed its sophisticated looks from European-style sedans and hatchbacks. Packing a 186-horsepower 2.5-liter inline-4 engine and available 6-speed manual or automatic transmission, the Mazda 3 has plenty of get-up-and-go while still capable of handling corners and sporting a smooth ride. Additionally, the Mazda 3 offers superior fuel economy with a 36 miles per gallon highway rating compared to the Soul's 33.
When it comes to safety, the Mazda 3 beats out the Soul on standard safety tech. Featuring automatic emergency braking with pedestrian detection, active lane control, blind-spot monitoring, rear cross-traffic alerts, and adaptive cruise control, the Mazda 3 has earned a Top Safety Pick rating from the IIHS on its standard features alone.
Beyond safety tech, both vehicles sport substantial cabin amenities, including an 8.8-inch analog-controlled display on the Mazda 3. The Kia Soul offers a touchscreen standard, but only at a 7.0-inch size. Additionally, the Mazda 3 offers available keyless entry, leather-wrapped steering wheel, and 18-inch wheels.
All in all, both vehicles offer significant value at a reasonable price. The Kia Soul does offer more overall space and a funky aesthetic that appeals to many drivers, but the Mazda 3 offers an overall sophisticated package that likely has more broad appeal.
If you are interested in viewing a Mazda 3, or any of our other fine vehicles, we encourage you to visit our showroom located at 1580 Hyland Blvd on Staten Island. We are Island Mazda and it would be our genuine pleasure to show you what we have to offer.