2018 Mazda3 4-Door Sport near Jersey City
Come by Island Mazda near Jersey City to experience the innovative 2018 Mazda3 4-Door Sport. Every detail of the 2018 Mazda3 Sport interior was designed to make driving better. From the instrument panel to the gear selector, everything was placed with intention and care to make your every move more intuitive. Why? To let you focus on what matters most: driving. When Mazda set out to design the Mazda3 cabin, they did it with the driver in mind – each step of the way. They considered every detail that could make the driving experience better, from the seats, center console, full-color Active Driving Display, and instrument panel, down to the door pockets and handles. The goal was to create a more sophisticated, intuitive interior that revolves around the driver. By making the seat perforations moderately large and the distances between them small, Mazda's engineers created upholstery that's not only soft and breathable but also absorbs road noise for an enhanced audio listening environment. The Mazda3's sport seats are contoured to mold perfectly to the body, giving you and your passengers a more comfortable and connected ride, no matter how long the commute. The high-end sports seats—available in cloth, leatherette or dual-stitched leather—are as carefully crafted as they are beautiful.
To instill the joy of driving into every Mazda, Mazda engineer with a human-centric development philosophy. It's how they created SKYACTIV-VEHICLE DYNAMICS with G-Vectoring Control. Instead of focusing on the mechanics of vehicle dynamics, Mazda started their development with people. Running countless studies on their characteristics and behaviors to design a vehicle that works harmoniously with the driver. The result? A car that feels like an extension of your body, with more precise steering, better control, and less fatigue. Mazda's newest technology, SKYACTIV-VEHICLE DYNAMICS with G-Vectoring Control, helps you steer more precisely by optimizing load control. Just like an athlete refines his form to hit the ball further with less force, our technology strives for the same efficiency. Instead of strengthening the vehicle's muscles, we improved how it delivers force so it can unleash its full potential. It works smarter, not harder, to make you feel connected and in control. At Mazda, they believe you should never have to sacrifice performance for fuel efficiency. That's why Mazda engineered every aspect of our vehicles, from body construction to engine technology, to enhance both. They call it SKYACTIV TECHNOLOGY and it's just one more way we make driving better. Because Driving Matters.
Stop by Island Mazda near Jersey City to test drive the all-new, stylish 2018 Mazda3 4-Door Sport. You can also browse our online inventory of Mazda3's here. We look forward to doing business with you!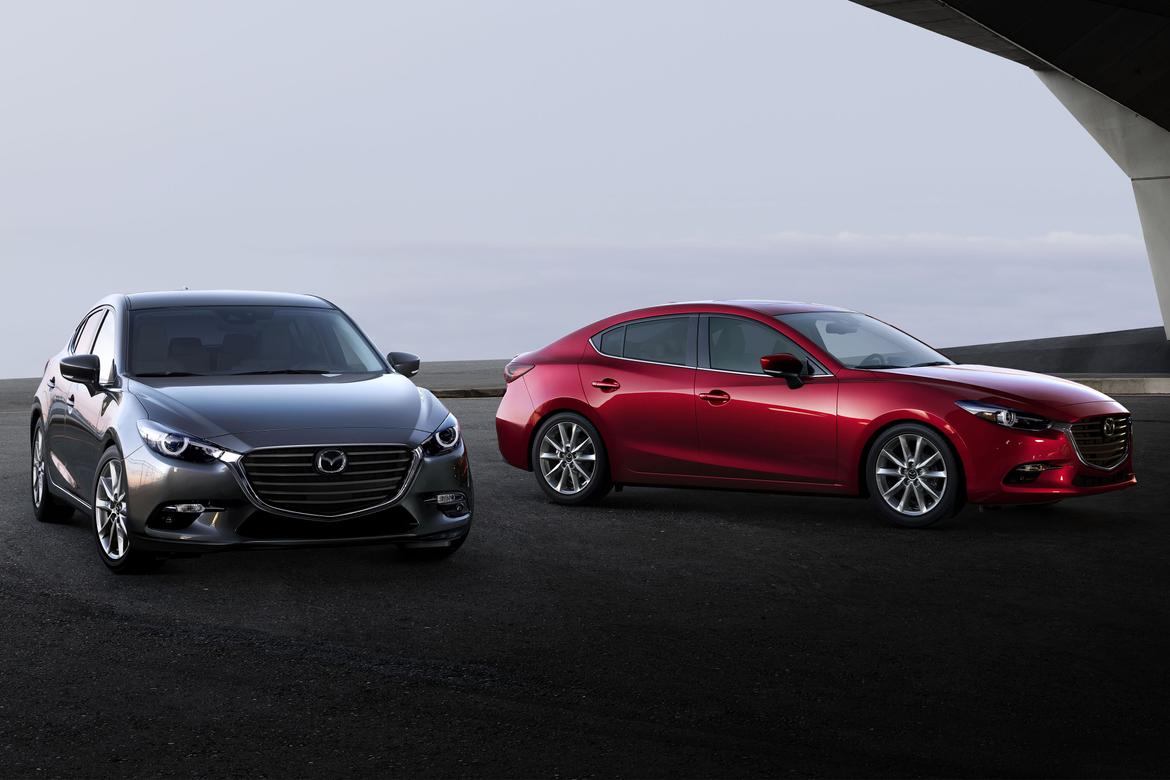 Mazda Dealer near New York City | Car Finance near Brooklyn NY