2017 Mazda MX-5 Miata RF near Jersey City
If you love going fast with the wind in your hair, then you'll love the 2017 Mazda MX-5 Miata RF at Island Mazda near Jersey City. Fitting a rigid hardtop into a space just big enough for a folding cloth-top is about as easy as pouring a large jug of water into a smaller one. But that's exactly what Mazda engineers accomplished with the 2017 MX-5 RF. After considering several methods, some as dramatic as splitting the roof into seven parts, they came up with a functional yet beautiful solution. Ultimately, they perfected the delicate dance between open air and secure cabin, getting it down to a mere 13 seconds. One major perk about the MX-5 RF is its six-speed manual transmission. It's small and light, yet retains the short-throw precision drivers love. So whether you're cruising down a curvy road or dashing down a straightaway, the MX-5 RF's transmission will ensure an effortless and enjoyable drive.
The aluminum power plant frame has undergone a weight loss of nearly 20 percent from the previous-generation MX-5. That means a more connected, responsive driving experience – every time you get behind the wheel. There's more than one road to driving thrills. The MX-5 RF takes the lightweight, rear-wheel-drive route. And when a driver is behind the wheel, near-perfect 50/50 weight balance. The RF is also highly rigid yet lightweight. This is all thanks to its SKYACTIV®-Chassis that plays a key role in the MX-5 RF's nimbleness and stability. Together, the RF's balance and rigid chassis create an incredibly responsive drive and an undeniable connection between man and machine.
When Mazda set out to design the first-ever Mazda MX-5 Miata RF, they knew the cabin had to be just as beautiful as the exterior. It also had to evoke a sense of excitement for the road ahead. So, Mazda made sure every detail was purposefully placed to make driving better. From the instrument panel to the gear selector, everything was laid out with intention and care to make your every move more intuitive. Why? To let you focus on what matters most: driving.
Stop by Island Mazda near Union, NJ to test drive and go fast in the 2017 Mazda MX-5 Miata RF.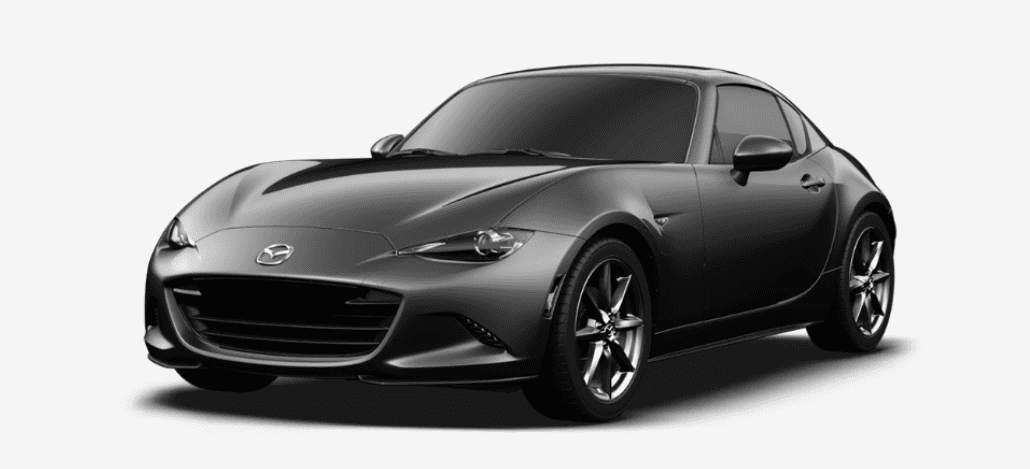 Mazda Lease near New York City | Car Specials near Long Island