2017 Mazda MX-5 Miata Jersey City, NJ
At Island Mazda near Jersey City, NJ, we want our customers to find the perfect 2017 Mazda MX-5 Miata. Conventional internal combustion engines only harness around 30 percent of the potential energy of the fuel. So Mazda engineered a smarter engine. By pushing the limits of internal combustion, the SKYACTIV-G 2.0L and 2.5L gasoline engines deliver much greater fuel efficiency. With higher compression ratios than conventional engines. Simply put, SKYACTIV engines can compress the air-fuel mixture in the cylinders to an extraordinary degree. Squeezing far more energy from every drop of fuel. The SKYACTIV-Drive 6-speed automatic shifts smoothly and quickly for steady acceleration. Its advanced control module ensures precision, responsiveness, and efficiency.
The SKYACTIV platform, consisting of the body and chassis, is at the center of the Mazda driving experience. The chassis achieves two seemingly contradictory goals at once: nimbleness at low speeds and stability at high speeds. The framework incorporates ultra-high-tensile-strength steel in critical areas to help make it lighter, yet stiffer and stronger.
Wherever possible, the MX-5 Miata underwent painstaking weight loss. Even the window glass is lighter. The MX-5 is nearly a half-inch lower in height and has undergone a weight loss of more than 148 pounds from the previous generation, bringing its curb weight down to 2,332 pounds for manual transmission models. You may not see it, but you'll feel it, as SKYACTIV TECHNOLOGY contributes to the MX-5's lightness and responsiveness. In and out of every corner.
When designing the latest MX-5, we were careful to include subtle callbacks to past models. The taillights are a prime example. But to modernize the MX-5, we reduced their vertical height. The result is an even sleeker, more compact design. Fitting the headlights into the MX-5's aggressively shaped body with its short overhangs meant reinventing the headlight. The position of each LED bulb, the parabolic-type LED high beam and the turn signal layout produce more intensity and better visibility for better driving.
What are you waiting for? Head over to Island Mazda near Jersey City, NJ to experience and test drive the 2017 Mazda MX-5 Miata.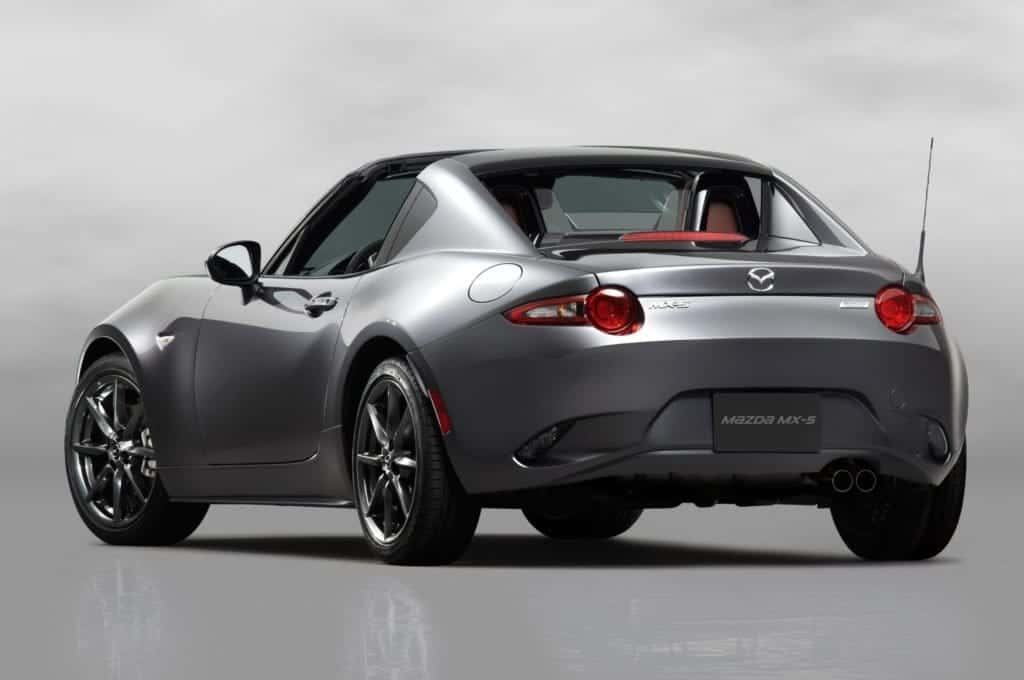 Mazda Dealership near Jersey City | Car Financing near Newark