2017 Mazda MX-5 Jackson, Heights NJ
Check out the all-new 2017 Mazda MX-5 at Island Mazda Dealership near Jackson Heights, New Jersey. The MX-5 isn't complete until it's being driven. Why? Because that's when it achieves near-perfect balance. This results in performance so responsive and connected, it feels like a part of you. There's more than one road to driving thrills. The MX-f takes the route of a lightweight, rear-wheel-drive roadster. Creating a sense of motion, even at a standstill—That's the essence of Mazda's KODO: "Soul of Motion" design philosophy. It allows designers to imbue each model with its own personality while staying true to a unifying theme. Cars are our canvas, and every one we make begs to be driven. We're honored that drivers are so happy to oblige.
When Driving Matters, excellent fuel efficiency should never come at the cost of performance. So, of course, our driving-obsessed engineers found a way to enhance both. It's called SKYACTIV TECHNOLOGY1. Every aspect of the vehicle is engineered to maximize driving dynamics and efficiency: from body construction and engine technology to the chassis and transmission. Offering impressive EPA-estimated MPG ratings. Without compromising performance. SKYACTIV TECHNOLOGY is just one of the ways Mazda makes driving better. Conventional internal combustion engines only harness around 30 percent of the potential energy of the fuel. So Mazda engineered a smarter engine. By pushing the limits of internal combustion, the SKYACTIV-G 2.0L and 2.5L gasoline engines deliver much greater fuel efficiency. With higher compression ratios than conventional engines. Simply put, SKYACTIVengines can compress the air-fuel mixture in the cylinders to an extraordinary degree. Squeezing far more energy from every drop of fuel.
The SKYACTIV-Drive 6-speed automatic shifts smoothly and quickly for steady acceleration. Its advanced control module ensures precision, responsiveness, and efficiency. Built for drivers who love the feel of a manual, the SKYACTIV-MT 6-speed manual transmission's short-throw is inspired by the legendary Mazda MX-5 Miata.
Contact us today to check out this high speed 2017 Mazda MX-5 at Island Mazda near Jackson Heights, New Jersey.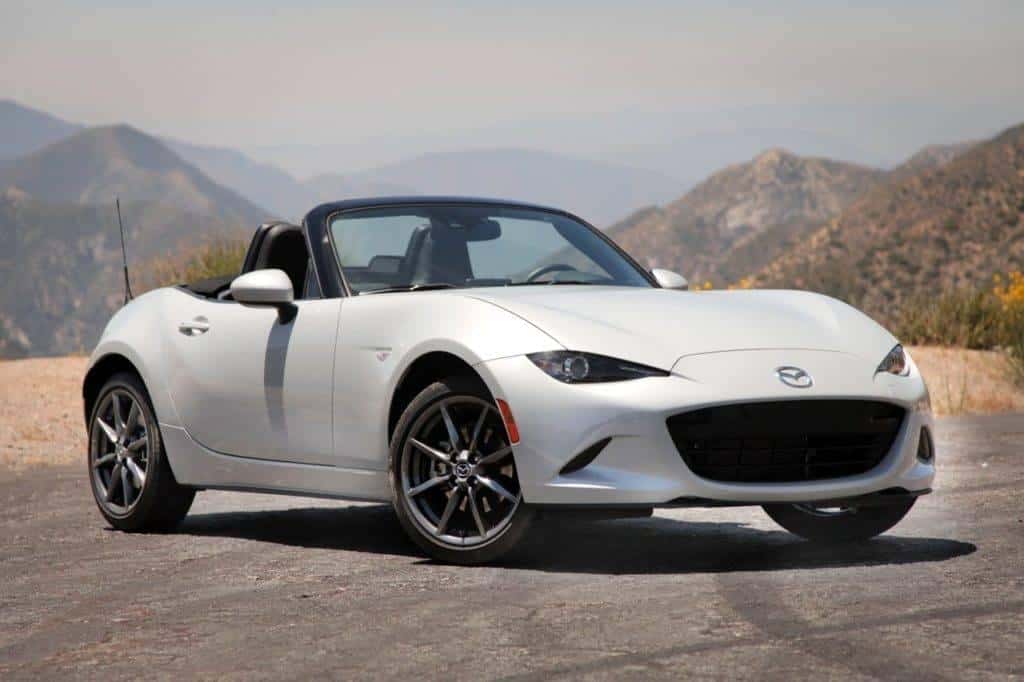 Mazda Dealer near Woodbridge | Car Leasing near Jersey City